Lil Pump's impact on the youth is bigger than many think, and it looks like he has celebrity's kids within his cult fan base. After performing at his son Landon's birthday party last year, Blink-182 drummer Travis Barker says that Pump has inspired his child to get a face tattoo.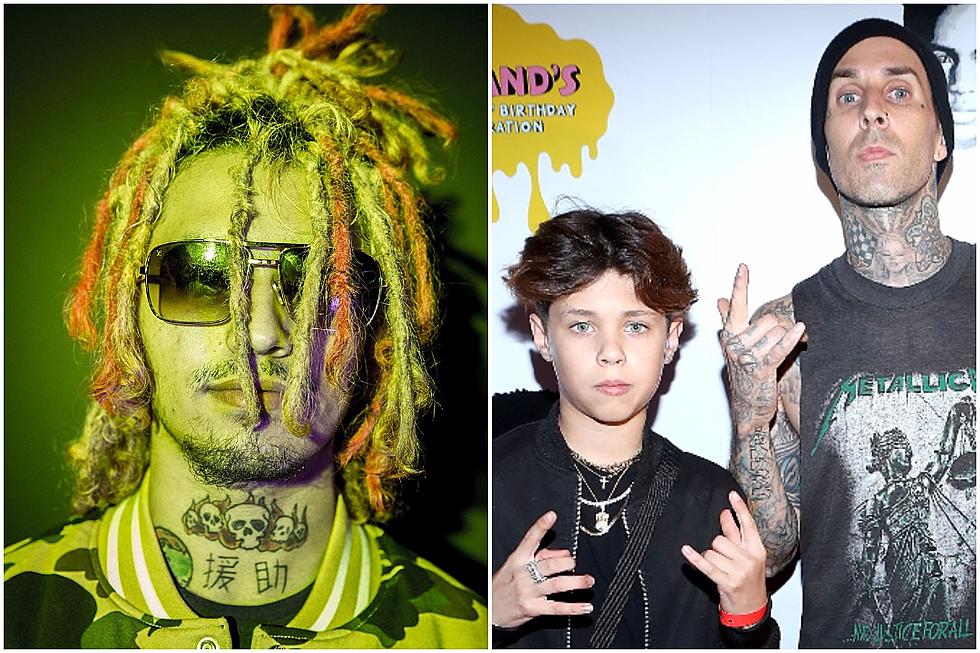 While speaking with TMZ, Barker talks about his kids wanting tattoos, remarking how the "Gucci Gang"entertainer performing at Landon's party pushed a tattoo craze on the young boy.
"My son's 14 and he asks me every day," Travis states. "Yeah, but there's an obsession with kids and face tattoos now. Yeah, every rapper and you know...Lil Pump played his birthday party. He's a friend of Landon's. No face tattoos yet. I don't know there was like this danger about it when I was a kid, like I was 15 with tattoos, but it wasn't easy to remove them. And it really said something if you were walking around with tattoos. It was a job stopper. For me, I did it so I never had to get a normal job, but I explain to them you have to have the same hustle I did."